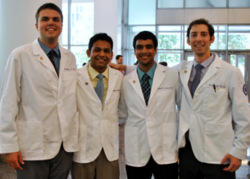 Matt Hire (far left), third-year medical student, celebrates receiving his new white coat with fellow classmates Vaibhav Patel, Arth Srivastava, …
Unique curriculum for new medical students underscores meaning of white coat | medicine.vtc.vt.edu
Pang-Yen Fan, MD, Mai-Lan Rogoff, MD, Nidhi Chojar
Rutgers Medical Students Take Oath
white coat students
2008 White Coat Ceremony 2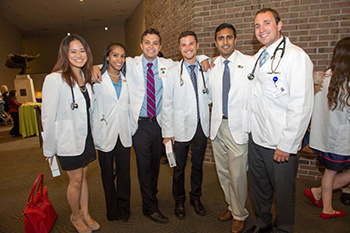 Group of first-years after donning their new white coats
White Coat Ceremony
2008 White Coat Ceremony 5
James …
As family and friends proudly cheered on, 145 students walked across the stage to receive the freshly pressed white coats embroidered …
Vanessa Buie and her classmates recite the Oath for Teachers and Learners of Medicine at Vanderbilt
White Coat Ceremony 2012, MCOM Class of 2016, medical students
An outstanding White Coat ceremony on January 13 transformed the new cohort of RUSM students into doctors-in-training. The event was attended by Dominica …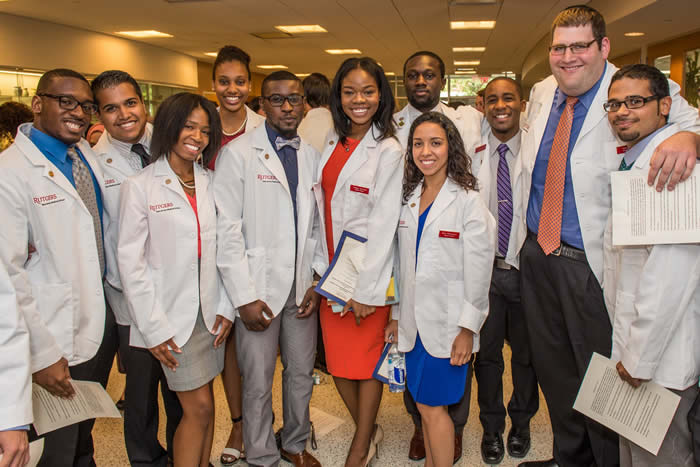 … each medical student is presented with his first white coat and recites the Hippocratic Oath along with his new classmates.
Students celebrate after the White Coat Ceremony.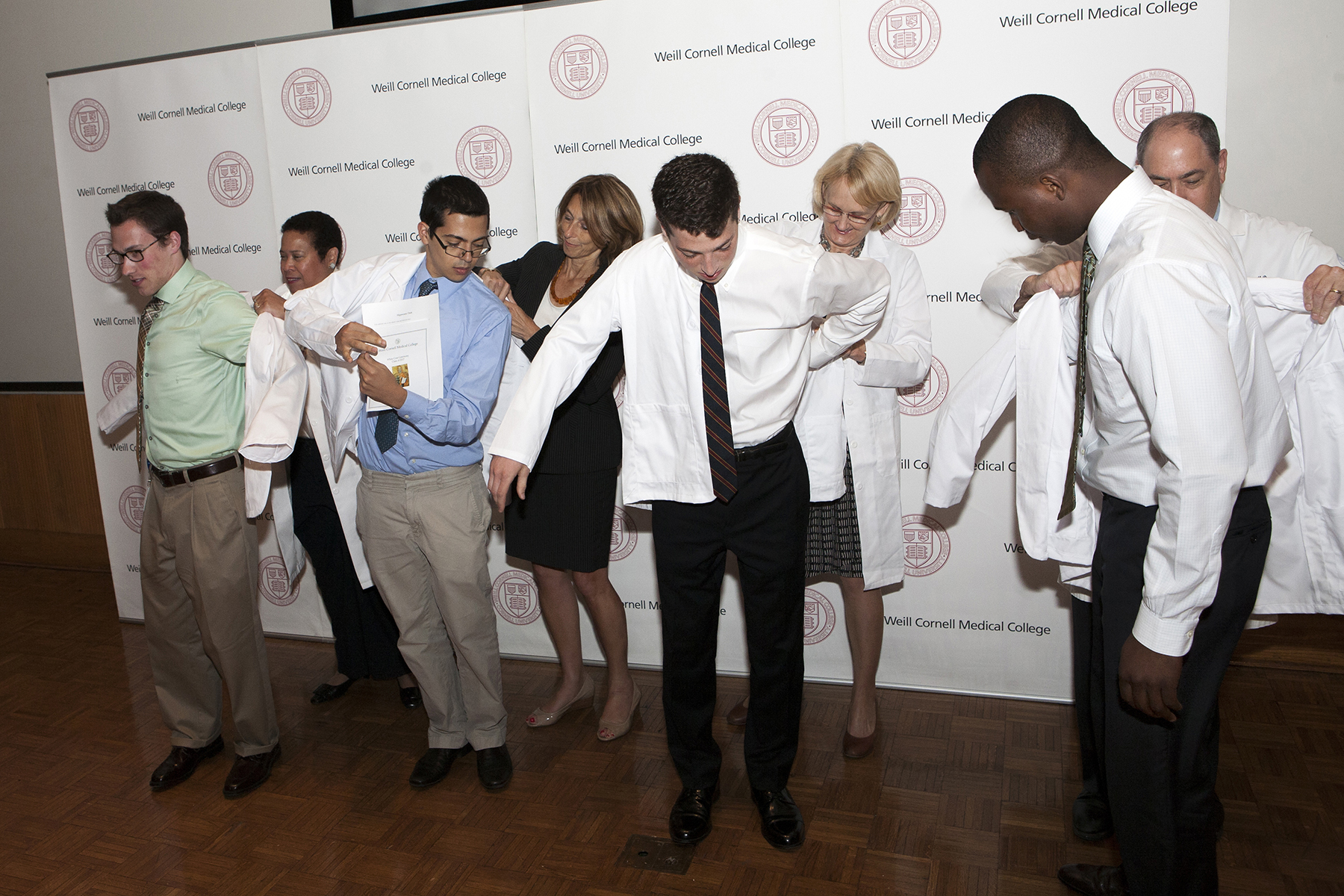 Weill Cornell Medical College First-year medical students were coated by faculty during the annual White Coat Ceremony. All photos: Janet Charles
New students enter medicine — and get a white coat to prove it
Incoming Stanford Medical school students try on their new white coats before having a group photo taken on Friday, Aug. 26, at the School of Medicine.
Neighbor island students in the Class of 2016 before their White Coat Ceremony.
The White Coat Ceremony
White coat ceremony
Class of 2020 students relax after the White Coat Ceremony
Four of the 128 incoming students don their white coats for the first time at Stony Brook Medicine. From left: Pedro Perez, from Miami, will begin an MD/PhD …
Jeff Balser, M.D., Ph.D., presents first-year medical student Kelly Williamson with her white coat at last week's event. (photo by Anne Rayner)
White Coat – Image 2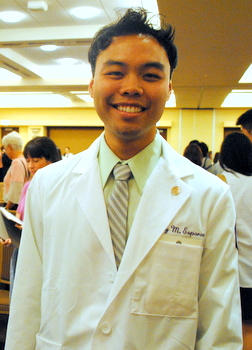 Third-year Medical Students Earn New White Coats, Transition to Clerkships
First-year students, family and faculty attend the 2016 white coat ceremony Aug.